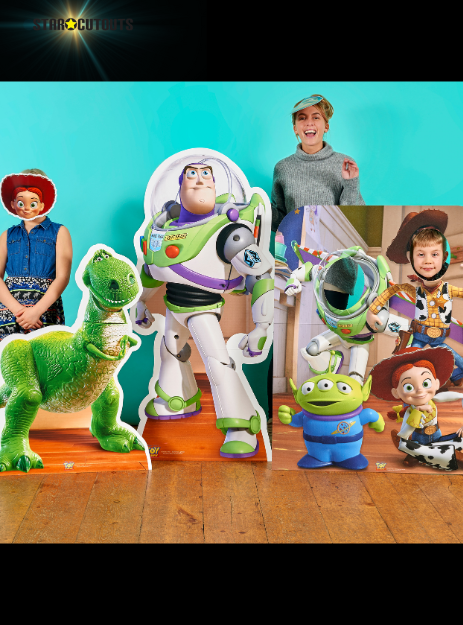 Toy Story Cardboard Cutouts
🎉 Astonishingly High Quality - All items in this collection are made with utmost care and attention to detail. The masks are comfortable to wear and perfect for role-playing and dress-up games. The cardboard cutouts are beautifully crafted, capturing the essence of each character.
🎉 Perfect for Fans of All Ages - Whether you're a kid or a kid at heart, the Toy Story Collection is bound to bring joy and excitement to your life. Step into the shoes of your favorite characters and immerse yourself in the world of Toy Story.
🎉 Create Magical Memories - Use the Toy Story masks and cardboard cutouts to create magical memories at parties, playdates, and special events. Your guests will be thrilled to pose with their beloved characters and capture moments to cherish forever.
🎉 Celebrate the Timeless Magic of Toy Story - Toy Story has captured the hearts of audiences worldwide with its unforgettable characters and heartwarming story. Now, you can bring that magic right into your home with the Toy Story Collection.