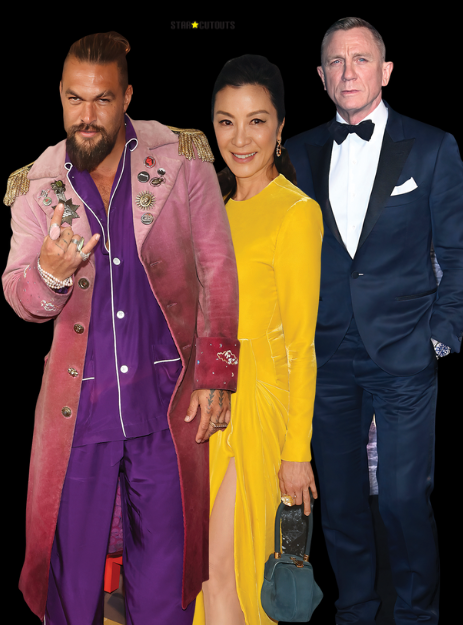 Celebrity Cardboard Cutouts
Discover a Vast Collection: 🎭
Explore our extensive range of life-size celebrity standees and cardboard cutouts, featuring Hollywood stars, historical icons, music sensations, and sports heroes. Invite 🎤 Taylor Swift, 🔥 Jason Momoa, 💫 Michelle Yeoh, and many more to your next party!
Perfect for Any Occasion: 🎉
Our sturdy free-standing cutouts are versatile and ideal for stag or hen dos, anniversaries, birthdays, and more. Create a star-studded ambiance with your favorite celebrities gracing the occasion. 🌠
Uniquely Memorable: 🎁
These life-size cardboard cutouts are not just great party decorations; they also make unique gifts. Bring the glitz and glamour of Hollywood to your event with our eye-catching centerpieces. 🎉
Crafted with Excellence: ✨
As a company that takes pride in craftsmanship, we manufacture our cutouts in-house, ensuring the highest quality and attention to detail. Check out our vast selection of celebrity cutouts!
Join Our Loyal Customers: 🎊
Add a touch of star power to your celebrations with Star Cutouts! Whether it's a corporate event or a private party, our celebrity cutouts will make your gatherings unforgettable.