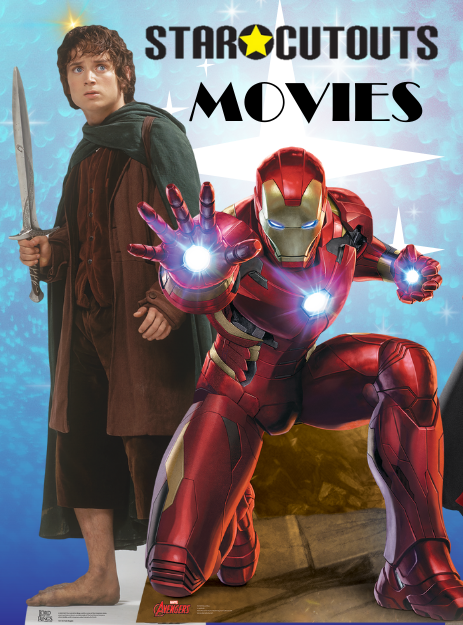 Movie & Film Cardboard Cutouts
Embark on a Cinematic Odyssey: Step into a world where cherished characters and iconic scenes burst to life. The 'Movies' Collection invites you on an enthralling journey through cinematic history.
Genre-spanning Magic: Immerse yourself in the enchantment of the 'Movies' Collection, which spans across genres, eras, and universes. From the dazzling Marvel Cinematic Universe to the timeless Star Wars saga, from the magical realm of Harry Potter to the epic grandeur of The Lord of the Rings, this collection encapsulates the essence of cinematic marvels.
A Kaleidoscope of Choices: StarCutouts weaves together an eclectic array of options to cater to the diverse fantasies of every movie enthusiast. Whether you crave the nostalgia of classics like Wizard of Oz, the pulse-pounding thrill of trilogies like The Guardians of the Galaxy or The Matrix, or the contemporary excitement of blockbusters like Jurassic World, the 'Movies' Collection ensures your favorite characters take center stage.
Explore the Cinematic Cardboard Wonderland: Introducing the Captivating 'Movies' Collection by Star Cutouts