Star Wars Cardboard Cutouts
Bring the power of the force to your next event with these awesome Star Wars Cardboard Cutouts!
Bring the epic Star Wars saga to life with these cutouts and add a touch of galactic adventure to any party or gathering. Unleash your inner-Jedi and let the force be with you!
Create your own Star Wars cantina atmosphere with these space-age Cardboard Cutouts. From the lightsabers to the iconic characters, it's an out-of-this-world way to celebrate the world of Star Wars! So, why wait? Transform your palace now and experience the galaxy far, far away.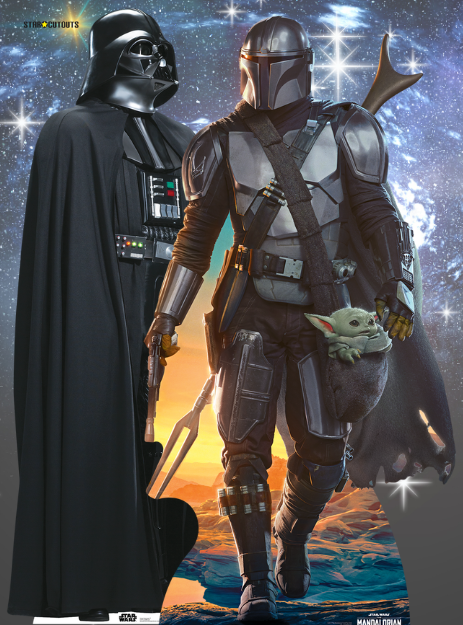 Featured Product
This luxurious cardboard cutout of The Mandalorian is a must-have for any fan. Crafted with intricate detail and evoking a sophisticated feel, it will add an exclusive and luxurious touch to any fan's collection. Not only is it an eye-catching decoration, but it also serves as a symbolic reminder of the iconic show.
The Mandalorian
Star Wars Cardboard Cutouts Collection