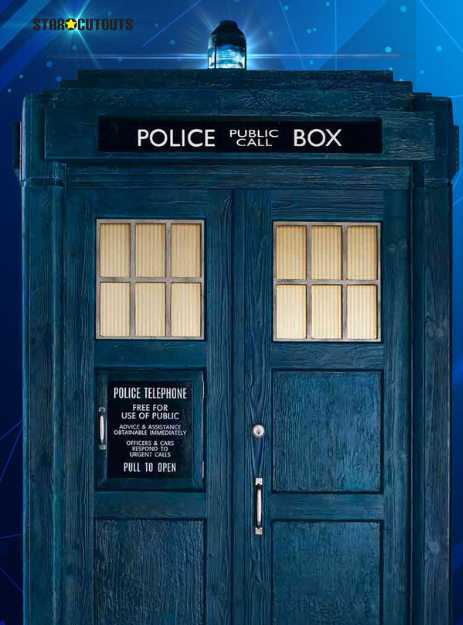 Doctor Who Cardboard Cutouts
Step into the TARDIS: 🌌🚀
Elevate your Whovian status with these life-sized Doctor Who cutouts – the ultimate addition to any Time Lord's collection. 🕰️👾 From the very first Doctor to the latest incarnation, these cardboard standees let you celebrate the entirety of this iconic show in style.
Entertaining Facts from the Whoniverse: 🤖🔍
The TARDIS (Time and Relative Dimension in Space) is designed to change its appearance to blend in with its surroundings. Its distinctive police box exterior? A malfunction that's become a symbol of the show.
It's an easy and delightful way to showcase your unwavering support for the Doctor and the incredible universe of Doctor Who. Get ready to travel through time and space with these remarkable cutouts! 🌌🌟👾
From the TARDIS to the 13th Doctor, these cutouts will have any fan of the show delighted.
Doctor Who Cardboard Cutouts