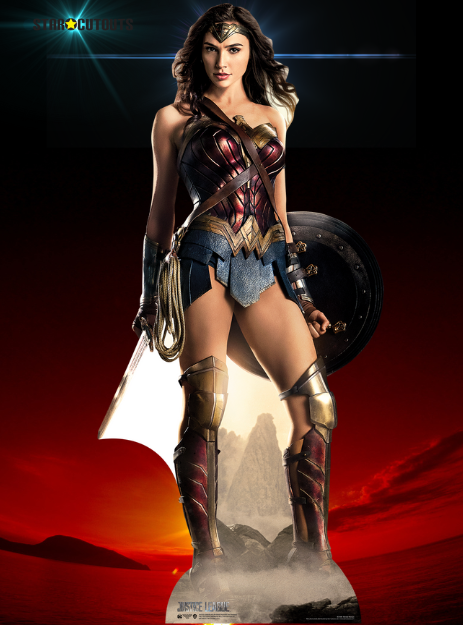 Wonder Woman Cardboard Cutouts
Introducing Star Cutouts DC Comics Cardboard Cutouts, featuring official DC Comic Artwork.
Whether your customers are diehard comic book readers or adults who love the movies, these cardboard cutouts of Gal Gadot as Wonder Woman provide an ideal way to celebrate new movie premieres.
Enjoy detailed renderings of the cartoon and comic book characters you love.