Price Shown EX VAT
Regular price
Sale price
£33.33 GBP
Unit price
per
Sale
Sold out
The Silent Cardboard Cut Out - Height 195cm
🔥 Intriguing and Mysterious - Capture the essence of The Silence, one of Doctor Who's most enigmatic and chilling creatures, with this captivating cardboard cutout.
🌌 Iconic Design - Showcase the iconic appearance of The Silence, known for their unsettling looks and the unsettling effect they have on memory.
🎉 Perfect for Themed Events - Elevate Doctor Who-themed gatherings, parties, and watch parties with the presence of The Silence, creating an atmosphere of mystery and suspense.
📷 Memorable Photo Opportunities - Invite guests and fans to interact with this imposing depiction of The Silence, creating unique and unforgettable photo moments.
💬 Conversations Around Amnesia - Stimulate discussions about the psychological horror of The Silence's ability to make people forget their encounters with them.
🌠 Representing Fear of the Unknown - Reflect The Silence's embodiment of the primal fear of the unseen and forgotten.
🚀 Symbol of Whovian Lore - Acknowledge The Silence's role in the show's mythology and their connection to pivotal moments in the Doctor Who narrative.
🌟 Highlighting Unique Abilities - Explore The Silence's peculiar ability to control memory and manipulate events from the shadows.
🔮 Exploring Paranoia - Discuss the unsettling psychological effects The Silence have on characters and how they play into themes of paranoia and dread.
🔭 Unveiling the Unseen - Bring the unseen and mysterious into your living space, embodying the unsettling aura of The Silence.
🎭 Engaging Fans of All Ages - Whether new or old fans, The Silence's presence can captivate and intrigue Doctor Who enthusiasts.
🎁 Ideal Gift for Whovians - Surprise fellow fans with a unique and visually striking addition to their Doctor Who collections.
💼 Contribute to Cosplay and Events - Enhance cosplay gatherings and events with this larger-than-life portrayal of The Silence.
🌠 Evoke Tension and Suspense - Represent The Silence's talent for creating an atmosphere of tension and suspense in Doctor Who episodes.
🌌 Thrill of the Unseen - Embrace the thrill of facing a creature that you forget the moment you look away.
🗣️ Whovian Community Conversation Starter - Spark debates and theories within the Doctor Who community about The Silence's origins, motivations, and impact.
🎉 Elevate Themed Decor - Turn any event space into a Doctor Who-themed environment that immerses guests in the show's unsettling mysteries.
🔑 Key to Whovian Experience - Showcase your dedication to Doctor Who by embracing its darker and more enigmatic elements.
🌟 A Legacy of Fear - Honor The Silence's status as one of the show's most memorable and chilling adversaries.
🔥 Chilling Artistry - Display the artistic craftsmanship that goes into creating The Silence's distinct appearance.
🌠 From Screen to Reality - Bring the eerie and unforgettable nature of The Silence into your own space, reminding you of their enduring impact on the Whoniverse.
The Silent Cardboard Cut Out stands at an imposing 195cm height, inviting you to step into the unsettling world of one of Doctor Who's most iconic adversaries. This larger-than-life representation encapsulates the fear, intrigue, and enigma associated with The Silence, sparking discussions, theories, and fascination among fans. Whether as an event centerpiece, a conversation starter, or a tribute to the darker side of Doctor Who, this cardboard cutout offers a unique opportunity to embrace the show's chilling mysteries and the creatures that embody them.
Share
In stock
Premier Quality

Your Events Superstars

Next Day Delivery Available
Care Instructions

Protect your Print Quality: Keep it Dry and Out of Direct Sunlight!
Materials

FSC Approved Card

Recyclable

Sturdy Flute
View full details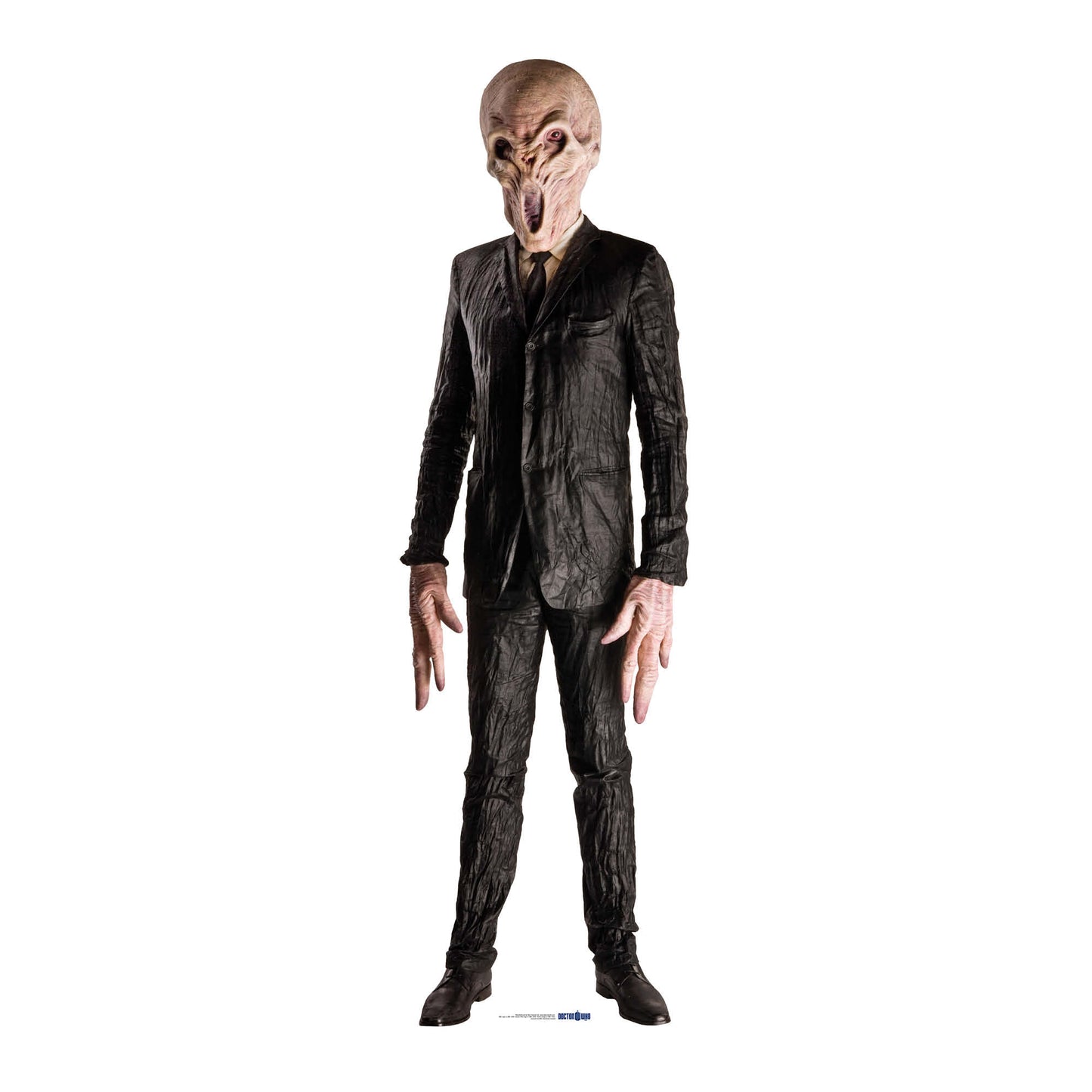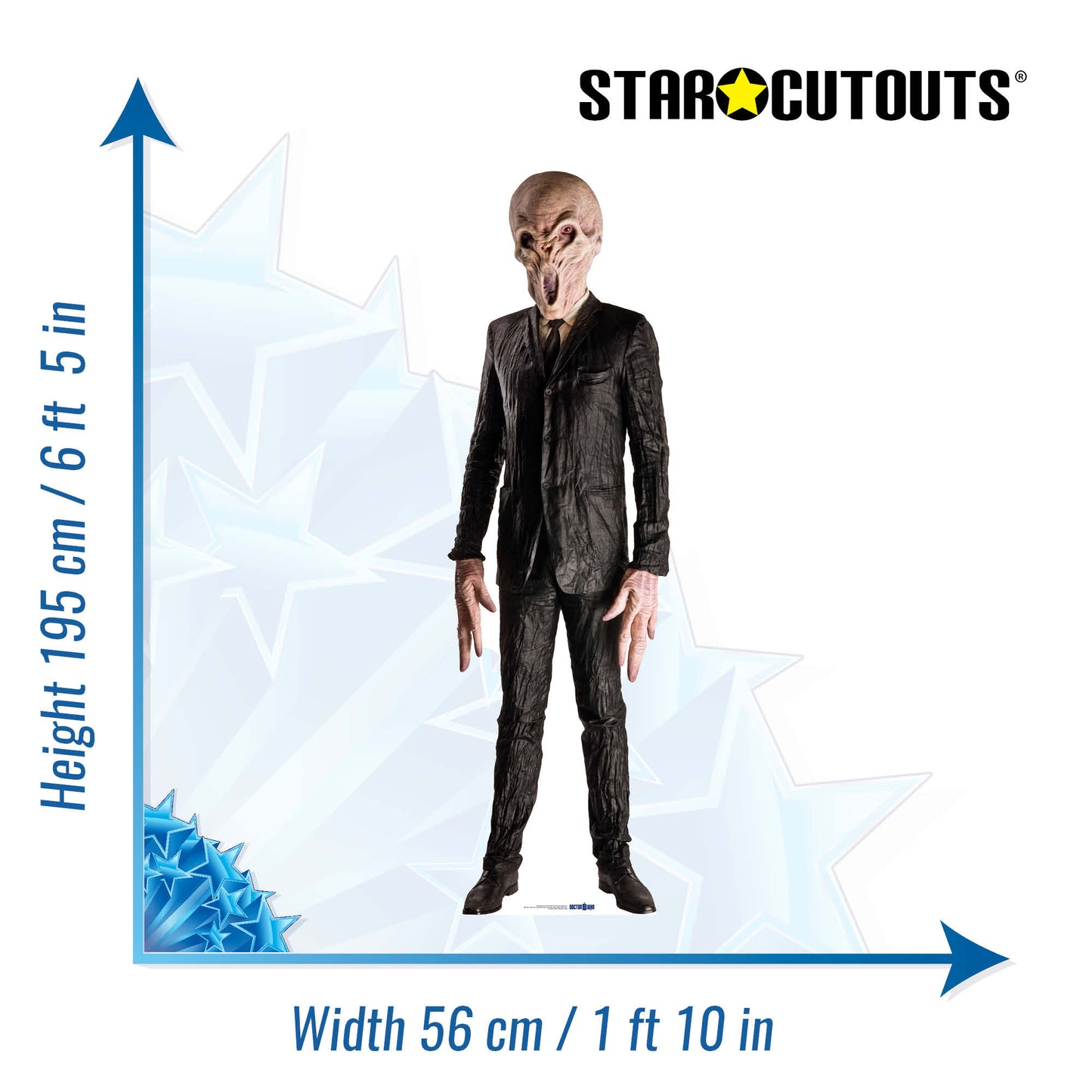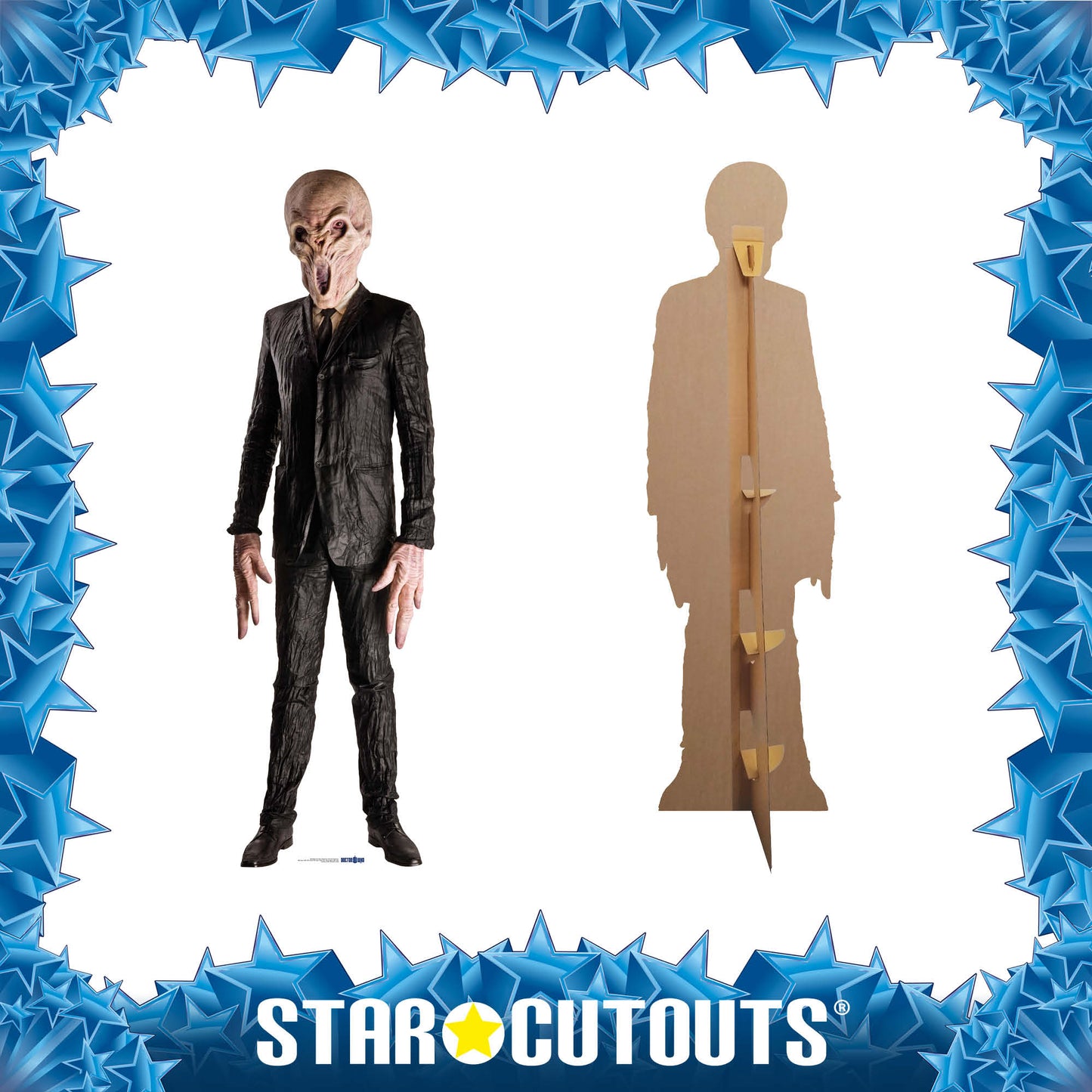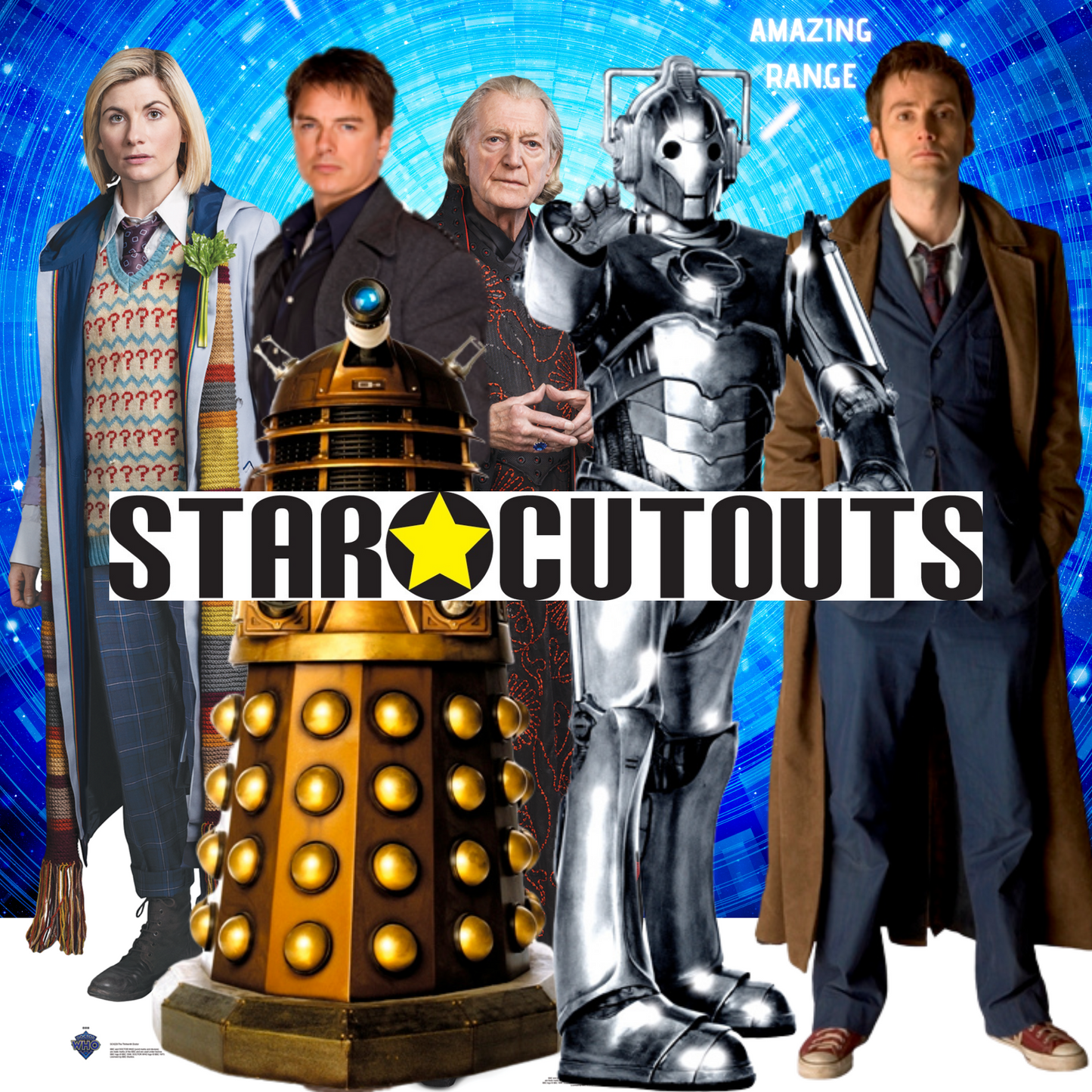 Need Inspiration? Set The Scene In Style With Our Amazing Products
Most Wanted Beautiful Cardboard Cutouts
With an extra six mini cutouts you can decorate birthdays, weddings and celebrations in style. Wonderful Talking Point and Incredible Range Now Available Invite All Your Favourite Characters Today.
Want to Know More About Our Amazing Backdrop Cardboard Cutouts?
What are sailboards? Sailboards, also known as backdrops, are stunning party decorations that can be used with or without balloons. They add a touch of elegance and charm to any...

What are sailboards? Sailboards, also known as backdrops, are stunning party decorations that can be used with or without balloons. They add a touch of elegance and charm to any...