Price Shown EX VAT
Regular price
Sale price
£33.33 GBP
Unit price
per
Sale
Sold out
Have Fun With This Minions Movie and Despicable Me Cardboard Cut Out now available for the home, birthdays, parties and events.

SC1033 Carl – Minion Smiling Cardboard Cut Out Height 139cm
Minions Movie and Despicable Me Cardboard Cut Out - Bring the Magic Home!
Introducing the enchanting Minions Movie and Despicable Me Cardboard Cut Out, now available to transform your home into a hub of excitement, perfect for birthdays, parties, and events. Dive into the world of your favorite characters and immerse yourself in their universe!
🌟 Elevate your space with the Astonishingly High Quality of this Cardboard Cut Out. Crafted to delight Fans of All Ages, it's not just a decoration; it's a doorway to the magic of the Minions and Despicable Me Franchise.
😍 Bask in the Exquisite Design expertise that is synonymous with Star Cutouts. Every cutout is a masterpiece, meticulously crafted to mirror the charm and authenticity of your beloved characters. When you look at it, you'll feel like you're in the presence of the real thing.
🎁 Searching for the Perfect Gift? Look no further! Devotees of the Minions Movie and Despicable Me will be overjoyed to meet this Cardboard Cut Out. It's a gesture of love that encapsulates the essence of the franchise's magic.
✨ Enliven any room, gift, or party with this Wonderful Room, Gift, and Party Decoration. The Beautiful Print and Vibrant Realistic Image will radiate happiness and captivate guests and fans alike. Set it up at parties, gatherings, or just as a delightful surprise for the Minion lover in your life.
💬 Let your decor do the talking! This cutout is an excellent Great Talking Point for All, sparking conversations and sharing memories of the Minions and Despicable Me adventures. And with its Ultra Easy Self Assembly, you'll have it up and grinning in seconds!
🌱 We're not only committed to bringing the magic of the franchise to your space but also to preserving our environment. As a Responsible Manufacturer, we adhere to the Highest Industry Standard and create our cutouts from Fully Recyclable Paper Pulp sourced from Sustainable Sources. With each cutout, you're contributing to a greener world.
🎉 Step into a world of ever-changing enchantment as we Constantly Update Our Cardboard Cut Outs, ensuring you always have access to the Best Beautiful Quality Printed Images. Decorate your space in style and infuse it with the essence of the Minions Movie and Despicable Me magic with this Official Minions Cardboard Cut Out! 🌟🍌
Share
View full details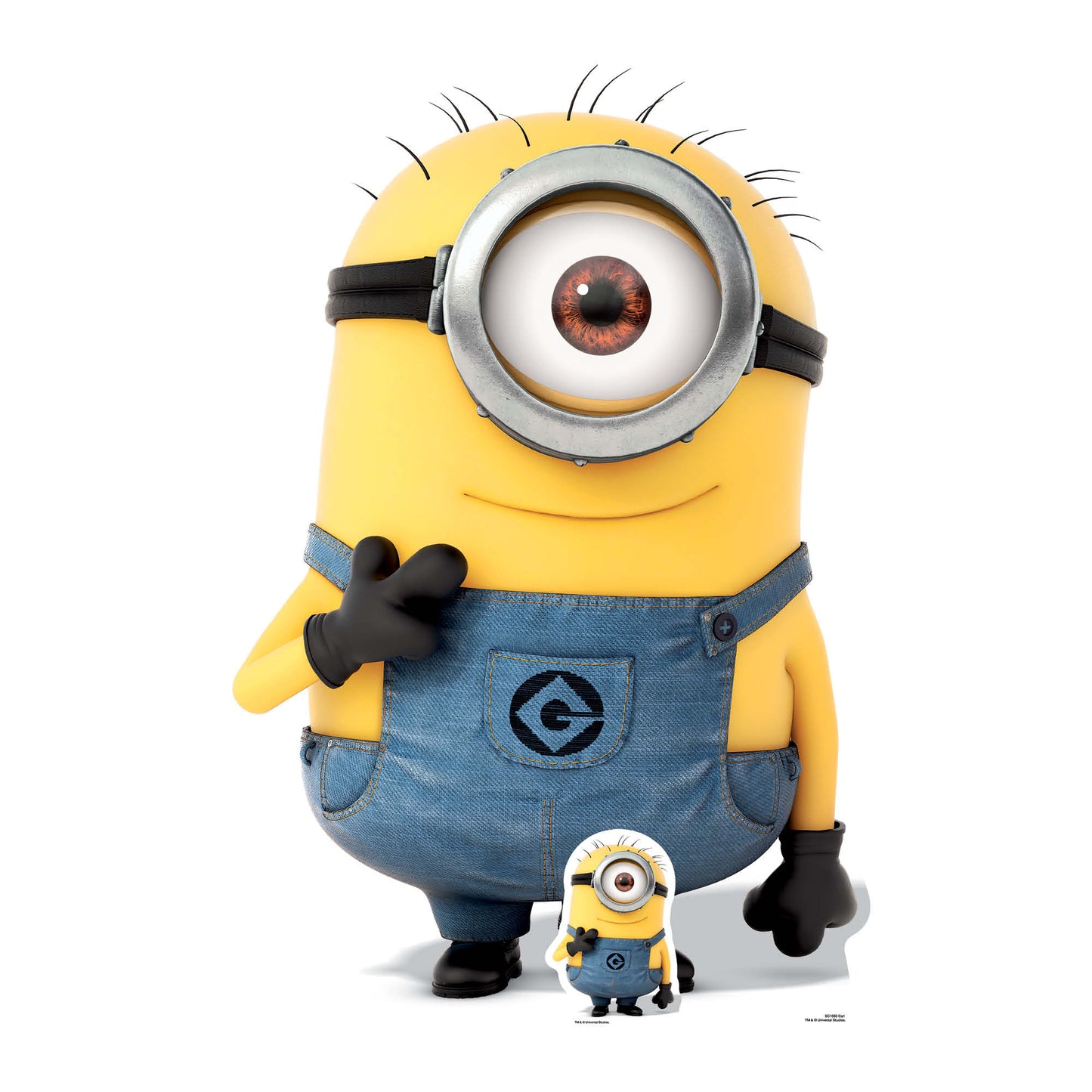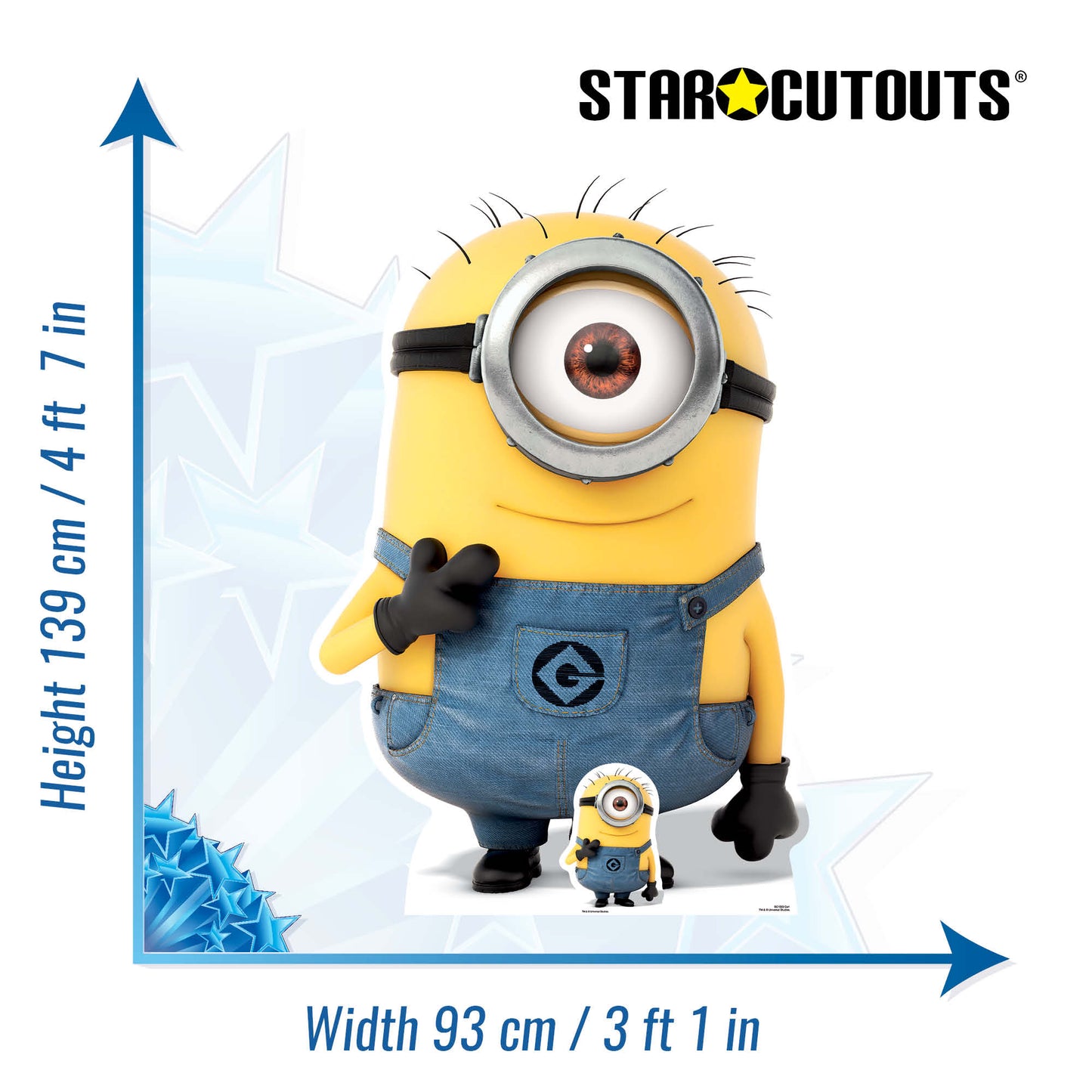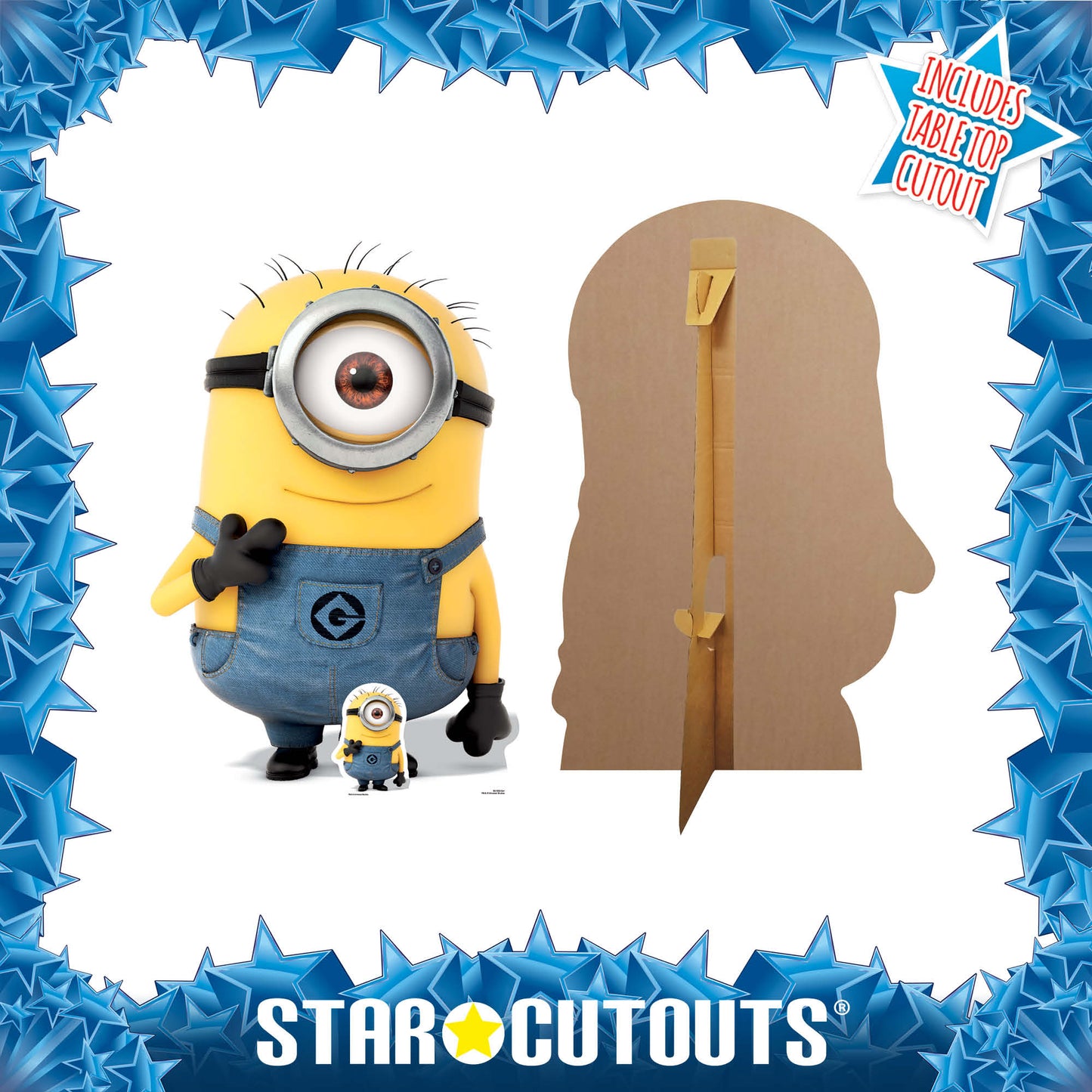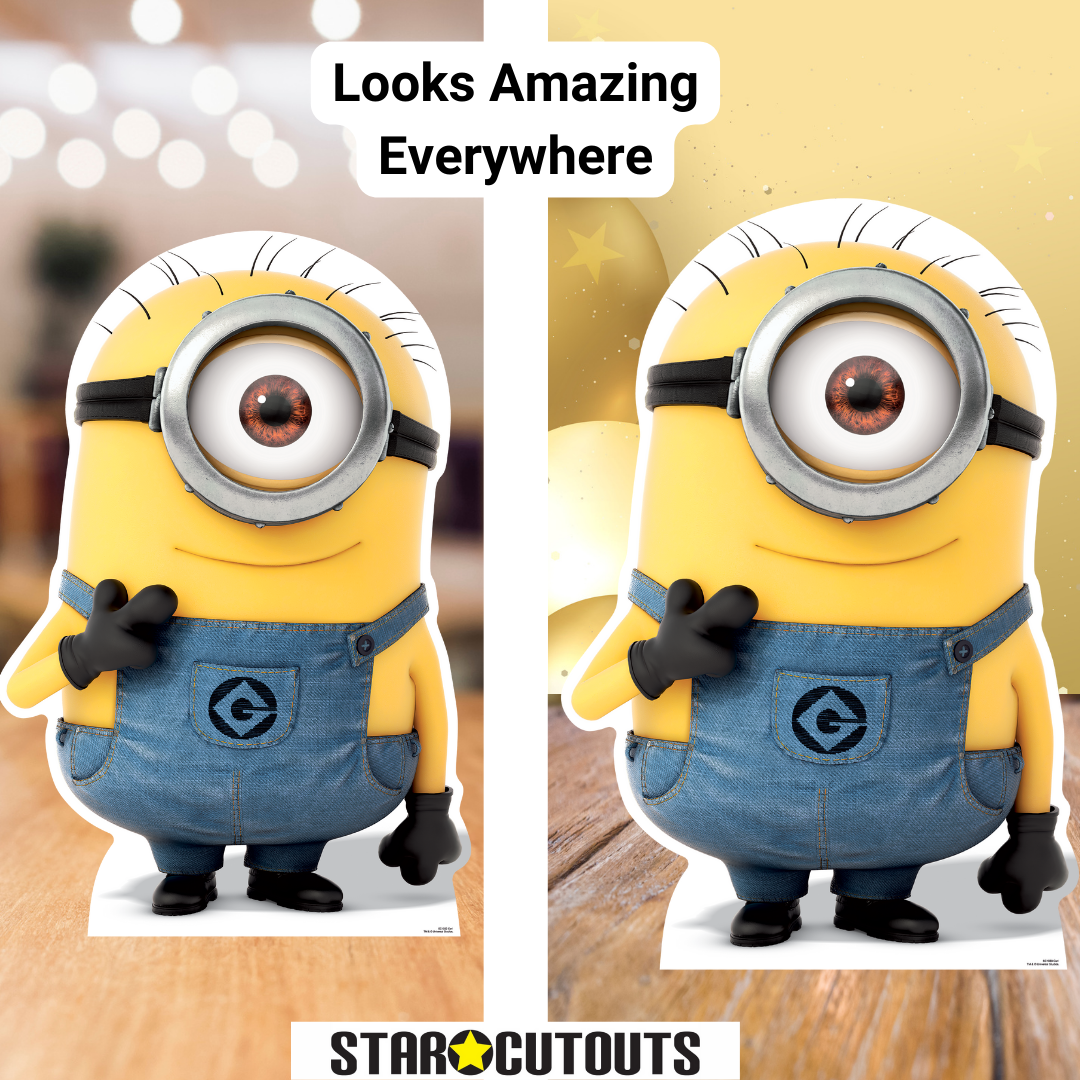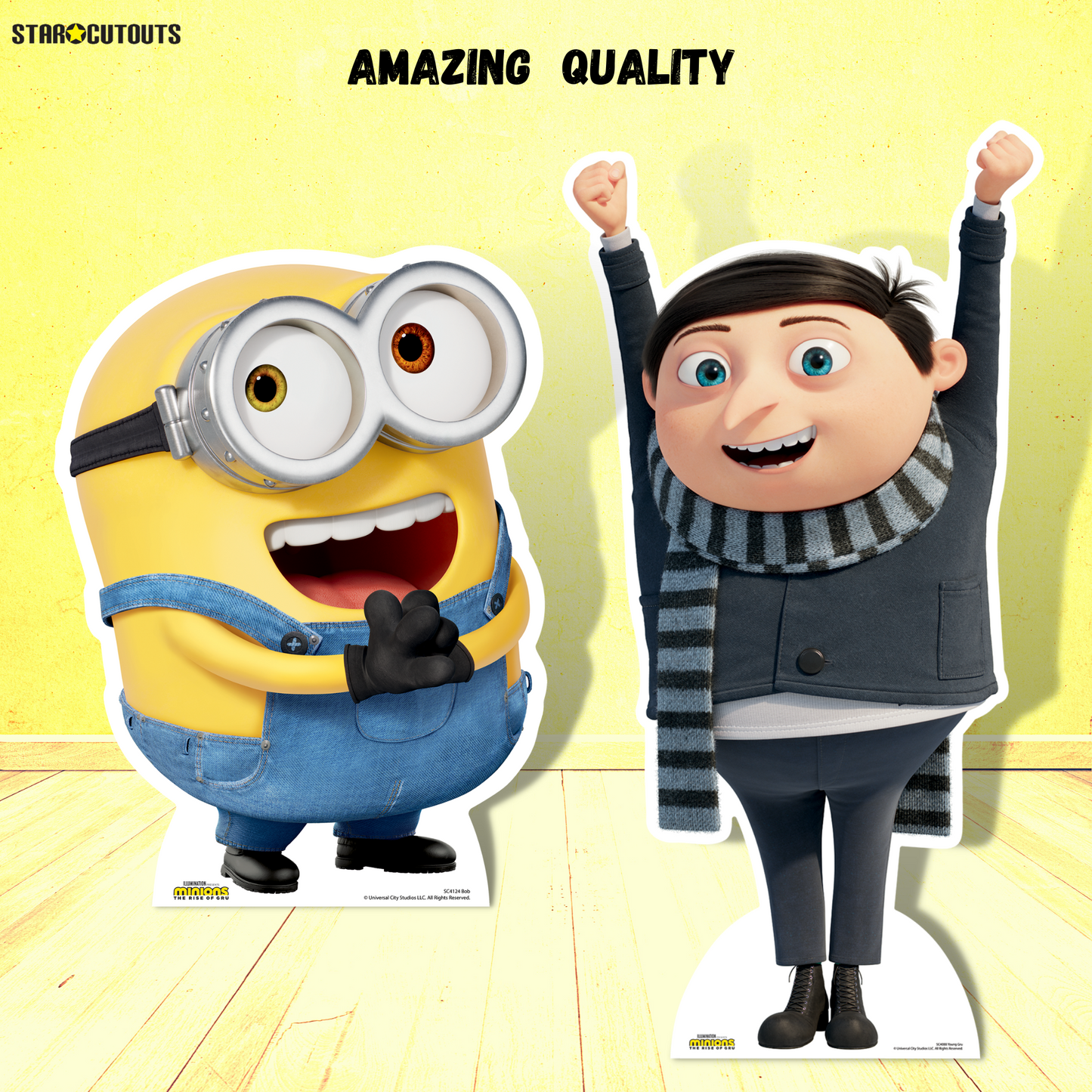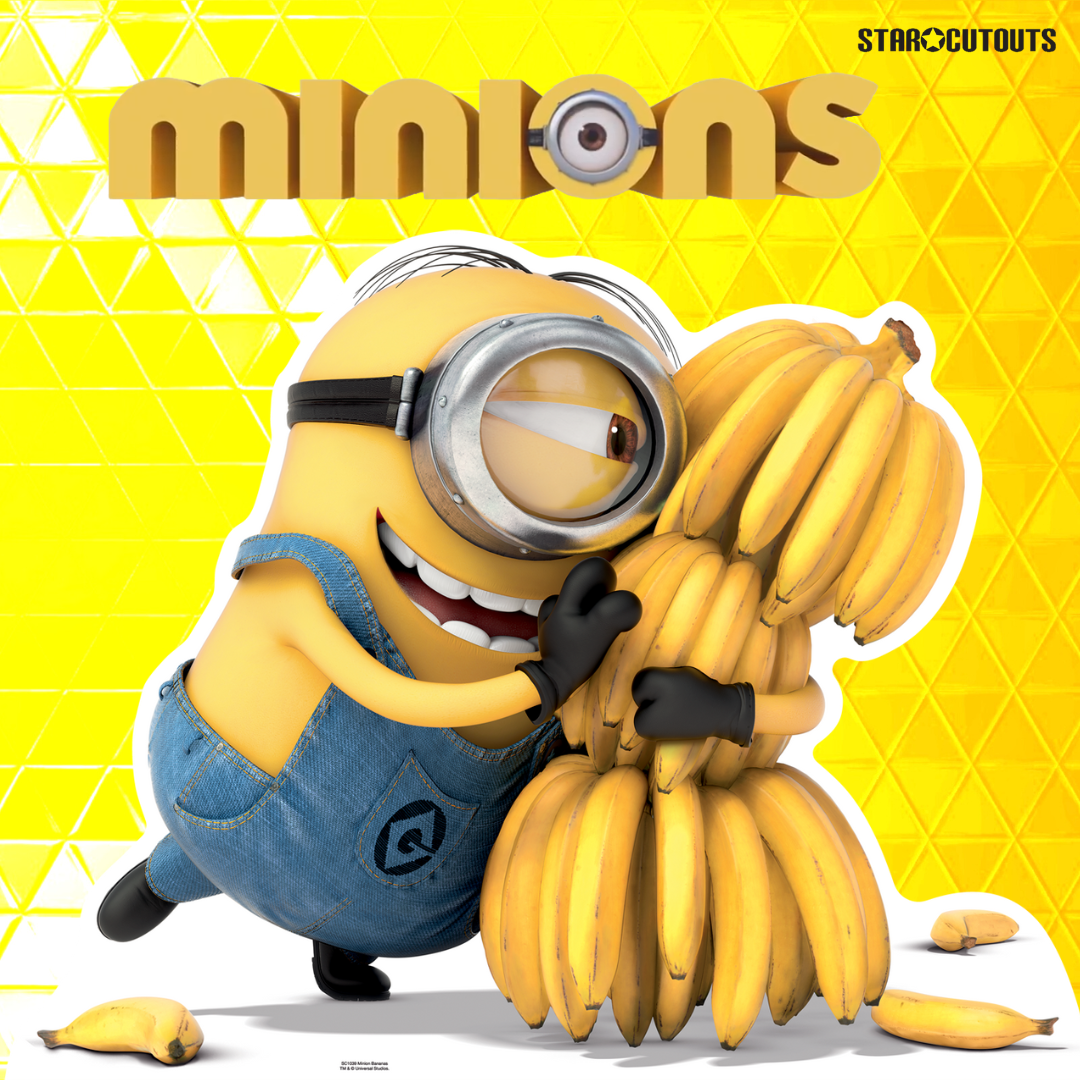 Featured Collection
Add a fun, playful touch to any gathering with these colorful Minion cutouts. Crafted from sturdy cardboard, they're an easy way to instantly transform any room into a themed celebration. Perfect for birthdays, movie night, or any occasion!
Minions